Who won't die for those Arnold Schwarzenegger looks, any one would be impressed by six packs ,those fabulous abs,tough biceps and triceps.There can be numerous reasons for it,some want them for health,some for commercial ,some for impression,some for flaunt.The main question arises how to get them,how to get  killer and impressive structure?. People start hitting gym,or attend classes of yoga or aerobics,they do anything for body mass,problem arises when they mindlessly try short cuts.People try everything steroids,health supplements, body mass building substances,etc ,They follow advice of everyone , many a times gym instructors recommend certain supplements either for commercial reasons (commission) or for maximum body building of the client or are themselves ignorant.Internet,electronic or print media is loaded with advertisements.Among the most widely used are vitamin supplements, protein, branched-chain amino acid(BCCA),glutamine, essential fatty acids,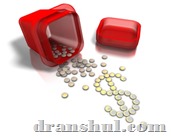 meal replacement products, creatine, weight loss products and testosterones  boosters. In my last post on Gym-Myths and Realities ,I had debunk many myths ,this post is in continuation with it .In US , body supplements fetches a staggering  sale of more then 3 Billion $.
To build a body,steroids are essential:- A Myth.People will make you believe that without steroids,it is impossible to get the perfect look,yes to a certain extent it's true,many body builders use steroids and other power enhancing drugs, but the side effects, which are generally seen after couple of years, are devastating ranging from diabetes,weak fragile bones,hormonal disturbances to name a few.With proper diet,regular practice and rest ,certainly anyone can get good health scores , though physique might not be as good  as steroid puffed body builders but surely a respectable, good and healthy physique is attainable void of side effects .Many steroids are banned in Olympics and other professional and recognized sports.
All Body Building Nutrients are approved:- A Myth,99% of these nutrients are not approved by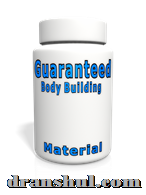 any regulatory body . It is next to impossible to find a supplement which is approved by FDA .The industry is worth few million dollars,with strong lobbying and due to ever-increasing mad rush for these supplements no one can dare  stop them.In the USA,October 1994, the Dietary Supplement Health and Education Act (DSHEA) was signed into law. Under DSHEA, a supplement manufacturer alone is responsible for determining that the dietary supplements it manufactures or distributes are safe. Dietary supplements did not henceforth need approval from FDA before they were marketed. Except in the case of a new dietary ingredient, a firm did not have to provide FDA with the evidence to substantiate safety or effectiveness. It is widely believed that the 1994 DSHEA further consolidated the position of the supplement industry and lead to unprecedented growth and sales figures.
Gym supplements manufacturing industry is highly ethical:-A Myth,since the industry is almost unregulated most manufactures hide certain contents which could be steroids ,form of glucose,etc. Time and again laboratory reports have confirmed this issue.
Gym supplements are recommended by Doctors:-A Myth,find me a nephrologist or a family physician can prescribe these body building  supplements,one may land up finding none.
Gym supplements are recommended by Nutritionists :- A Myth,my fellow nutritionist allow certain supplements ,like protein and fat free supplements ,but  are restricted to sick and fragile patients ,under strict medical conditions.I've seen the hard work they put in to calculate the daily protein and calorie intake of the patients which otherwise is tough to monitor for an individual.Body building supplements are not allowed by nutritionists per se,but people belonging to modeling,acting field and professional body-builders force them for supplements,for them they are put into regress care and monitoring backed by blood reports  and other parameters. Ask yourself why?? all wrestling  or similar activities organizing boards do not recommend or allow any supplements for use . However,some nutrients can be extremely effective, especially if your diet is lacking in some critical component or you're genetically predisposed to accept that nutrient or supplement. Naturally all individuals vary enormously, and the interaction of genetics, coupled with the widely varying diets and lifestyle makes it virtually impossible to gauge just what will work for one individual and what won't.  Food supplements do have benefits that can't be overlooked — they're generally safe, and legal won't put you behind bars . But none of them build muscle as fast or as well as steroids.
Creatine is an excellent Gym supplement:-  Creatine is an amino acid found naturally in the body,it converts food into energy and should not be confused with Creatinine –a body waste excreted from kidney.Few reports suggest that natural  Creatine help in building muscle mass but nothing official quantify for the claim made for artificial or extra  Creatine given as Gym supplements . Studies on usage of  Creatine remains non conclusive but potential side effects are known kidney disease , kidney failure, water retention, nausea, diarrhea, cramping, muscle pain, and high blood pressure, cardio-vascular side effects and fluctuating blood sugar levels.
Steroid in Gym supplement will show side effect instantly:- Steroids, as a medicine, have proved to be blessing in disguise for many patients thus saving millions of lives but steroids ,if abused,can create havoc.Side effects generally pop up after years.
An unfortunate episode where a young US solder lost his life after ,after consumption of a controversial supplement DMAA  is under law suit. Details can be seen by clicking DMAA.
Post your queries at query@dranshul.com
Coming up next Artificial Sweeteners-Alternate to conventional Sugar? Myths and Realities.